Learn how to find your tracking number in your account on our Digital Storefront
We get it - you're excited to receive your screen printed heat transfer order! We would be too.
Want easy access to your tracking number so you can follow your order's journey until it arrives at your doorstep? Our Digital Storefront is open 24/7, making it super easy to find all the important information about your order any time you need it. Follow these easy steps to find out when your order is expected to arrive.
Step One: Login to Your Account
Head over to our Digital Storefront and log in.
Once you're logged in, hover over your name in the top right corner of the page and click Order History & Status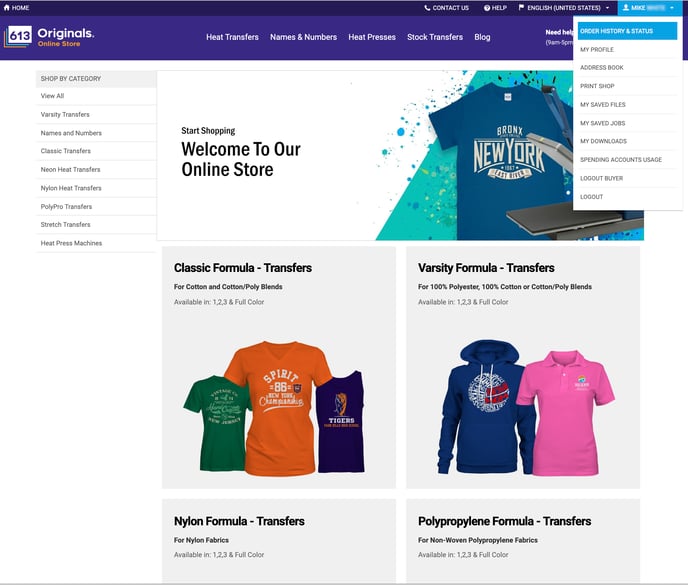 Step Two: Find Your Order
Scan the page until you find the order number you need tracking status on and click on the order number.

You can also search or filter!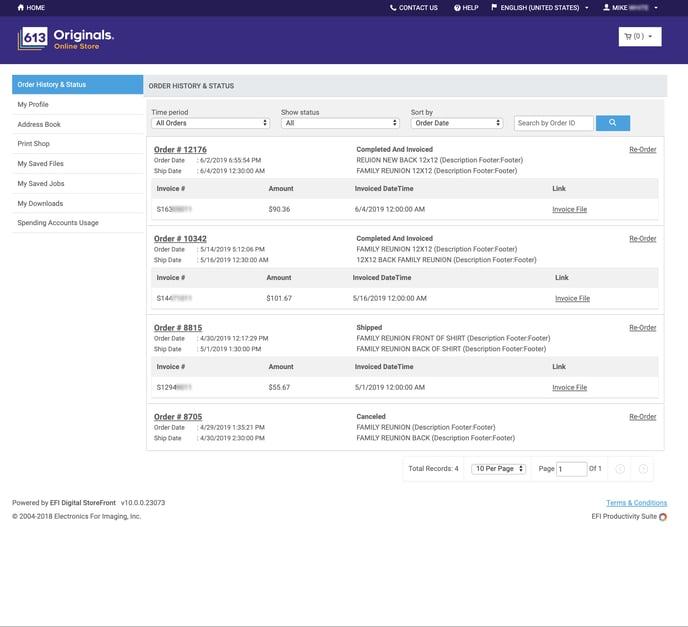 Step Three: Get Your Tracking Number
After clicking on the order, scroll down to the Shipment Details section.
To the right of each order you will find the Tracking Number link. Click on this link for updated tracking information.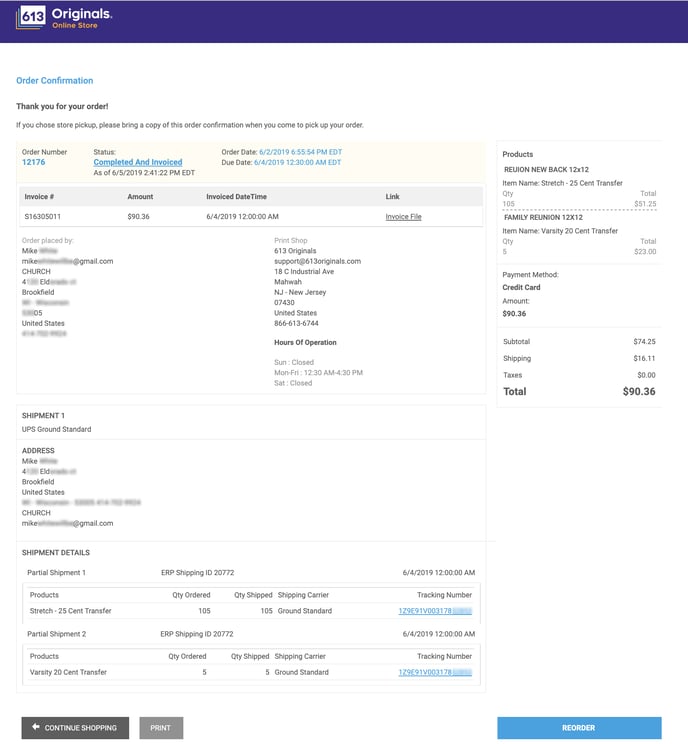 Step Four: View More Details on the UPS site
After clicking on the link, your browser will open with the current tracking status of your order, directly on the UPS site.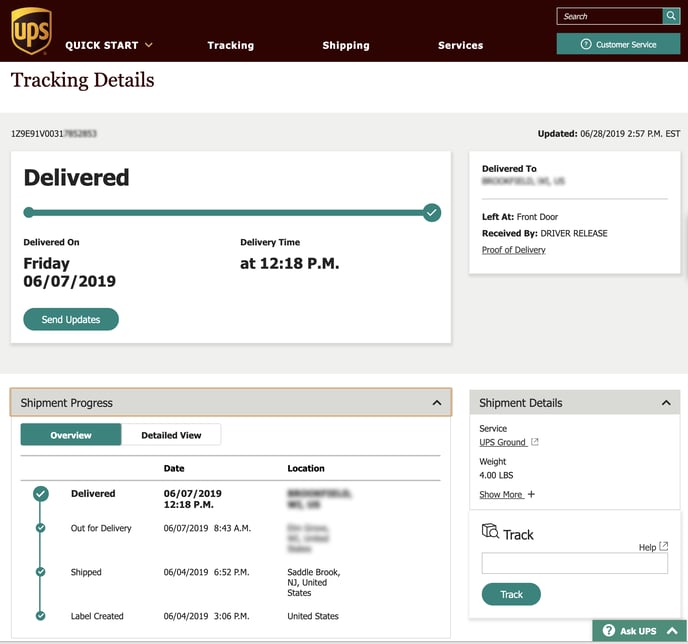 And there you have it!
Need more help? Contact us here.